About Us
The Vision of P.L. Bajaj & P.L. KTM is
"We aim to build relationships."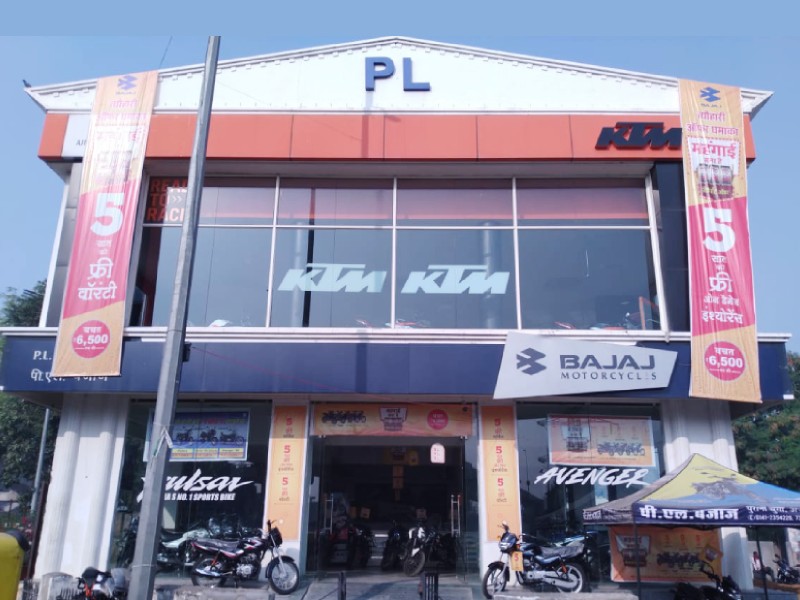 P.L. Bajaj is an authorised dealer for Bajaj Auto Limited and P.L. KTM is an authorised dealer for KTM Bikes. We deal with Bajaj and KTM bike sales and being an authorised dealer for Bajaj and KTM, we do Bajaj and KTM bike servicing as well.
We are one of the oldest dealers of Bajaj Auto in entire India. We have been dealers for Bajaj Auto Limited since the year 1958 (for over 60 years).
Apart from Bajaj Auto Limited and KTM, we are also dealers for Honda Cars India Ltd [Tristar Honda, MI Road, Jaipur] (Honda City, Honda Amaze, Honda WRV etc.) All our workshops and showrooms are located in the prime locations of Jaipur. We are known for our world-class showrooms and workshops, which are equipped with latest technologies and facilities.
Our company has also won various awards for its SSI performance and excellent customer satisfaction. We are associated with Bajaj for three decades and known as one of the oldest dealerships in Jaipur, Rajasthan. At the same time with more than 300 employees, we have always aimed to serve the city with the best possible service.